Hi everyone, it's Allegra! I hope all of you kitties are having a good summer. It's been pretty hot here lately, but thankfully, I'm an air conditioned kitty, so it doesn't bother me. I still follow the sun puddles around our house!
Mom seems to get a little hot at times, especially when she comes in from being outside, so I've been doing my part to keep her cool: I've been making sure I keep her well-groomed! You may not know this, but aside from making us kitties look beautiful, grooming keeps us cool. When we lick ourselves, we make our coats nice and moist, and when that moisture evaporates, it has a cooling effect.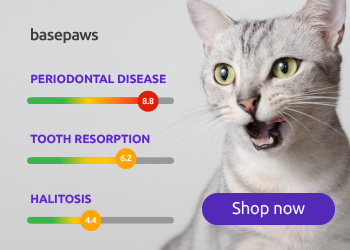 When it's hot out, Mom tends to wear shorts and sleeveless tops, and I've been making sure I lick her legs and arms really well so she can stay nice and cool. She laughs when I do it and says it tickles because of what she calls my "sandpaper tongue."
I take my job of keeping Mom comfortable very seriously and this is just one way I make sure she's always happy. I also like to lick her face. She says it's like I'm giving her butterfly  kisses when I do that. How sweet is that!
For myself, in addition to grooming myself, I like to keep cool on my Petfusion Cooling Blanket. This blanket absorbs and releases my body heat rather than reflecting it back at me, the way other blankets do. And it's really comfy!
Kitties, do you groom your humans?